If you're running your own business, you probably know how important increasing employee productivity is. During tis pandemia – we gave experienced a lot of changes. We are still learning how to rise from covid19
Luckily, there are some ways to help employees get more work done that have proven to do the trick. We've singled out five of these you might want to implement in your office and make sure more work is done.
Discourage social media use
We're living in the age where social media plays an important role in our everyday lives and no matter what kind of work you do, you'll be guaranteed to see your employees using social media. Platforms such as Facebook and LinkedIn can be used for work but the problem is they have the power to draw your employees' attention and drive focus away from their career. Therefore, you might want to limit your employees' use of social media in the office. The best way to do so is to discourage anyone who's not responsible for representing your business on social media from using any of these platforms during their working hours.
Get multitasking under control
If you take a closer look at what your employees are doing, chances are you'll see a lot of them multitasking. While doing two things at once seems like a great idea it's actually making your employees less productive. This is the case because multitasking causes stress and makes them less focused on their work. Not only this, but employees who multitask tend to make more mistakes, and such mistakes can sometimes end up costing your business quite a lot. That said, you'll want to get multitasking in office under control ASAP. In case you see someone in the office tackling two projects at the same time, make sure you assign someone to help them.
Make your office more comfortable
Your office design plays a huge role in how productive your employees are going to be. If you get your office design wrong, you'll be making your employees' lives more difficult. Therefore, you'll want to put a lot of effort into making your office as comfortable as possible. Firstly, you'll need to get ergonomic chairs that cause no back pain to your employees. Also, choosing an appropriate rug for your office is something you'll want to be extra careful about. If you have enough space, designing a break room where your team members will be able to relax is something you can't go wrong with.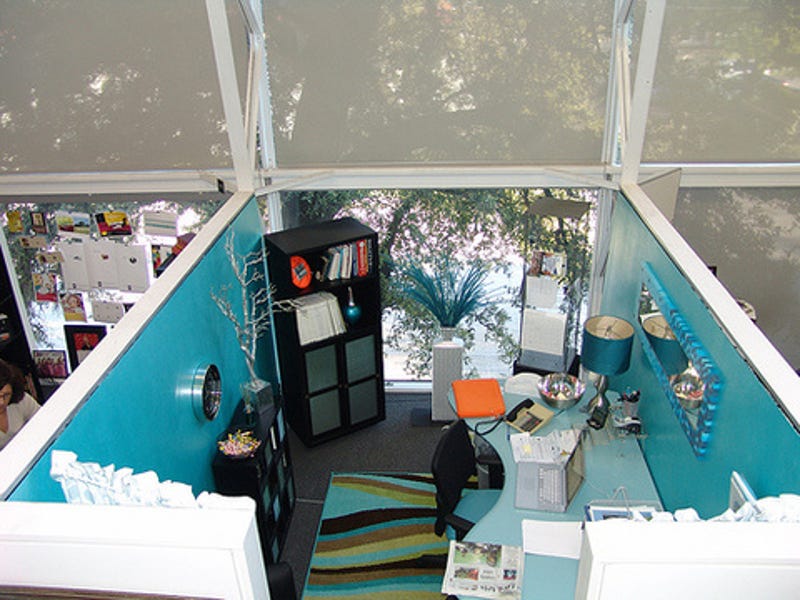 Go for a green design
More people and businesses out there are trying to reduce their impact on the environment as much as they can. And they don't do this only because they want to preserve the planet but because going green can be quite beneficial for them as well. For example, businesses go green because eco-friendly design makes their employees more productive, which is exactly what you want to do. For example, if you let more natural light into the office, you might start noticing your employees' mood improving. Also, adding potted plants to your office can reduce noise coming from the outside and help your team members focus on their work.
Get healthy snacks
Let's face it – most of us tend to drink coffee while we're working. While caffeine can help your employees focus, you'll probably want to provide them with some healthier options. The best way to do this is to stack the office with healthy snacks such as fruit, veggies or yogurt. If there's a vending machine in your office, think about replacing some unhealthy foods with something that'll make your employees more productive. Also, staying hydrated is extremely important when it comes to productivity. We recommend getting a water cooler or install office water dispensers.
No matter what industry you're in, finding new ways to make your employees more productive is an absolute must. Do all the things we've mentioned above and you should see them make better use of the time they spend in the office.